Below is the anonymous reportback submitted about the Animal Liberation march in Santiago. Certainly, Chile knows how to party on the streets!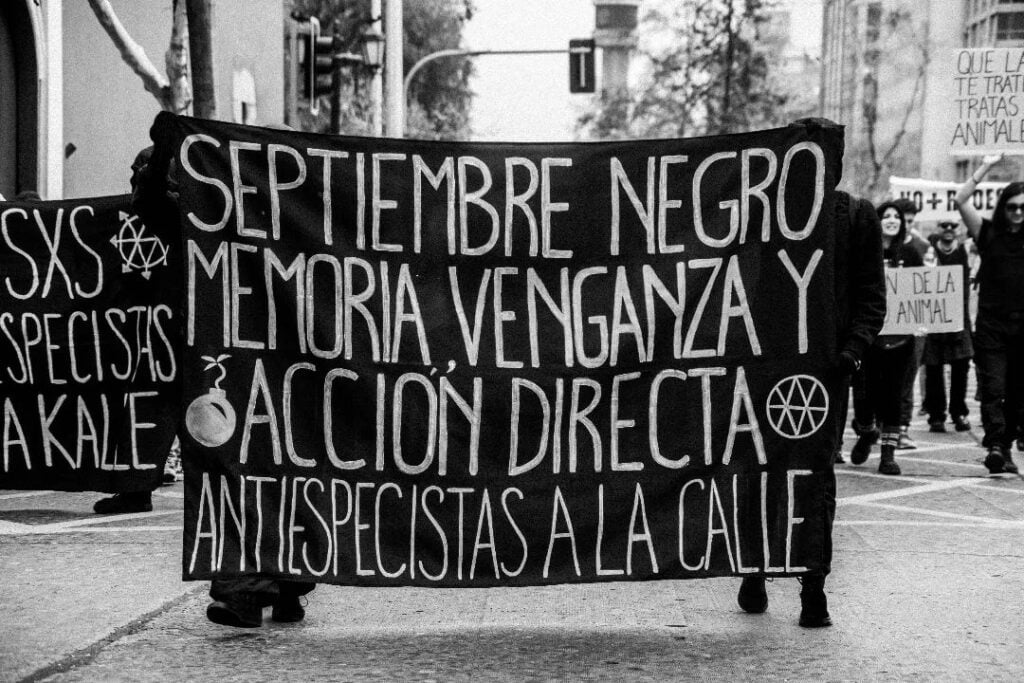 "Record of the march for Animal Liberation 2023, held on Sunday, September 3 in Santiago (Chile, South America). Free call demonstration that takes place for the third consecutive year after the revolt and pandemic.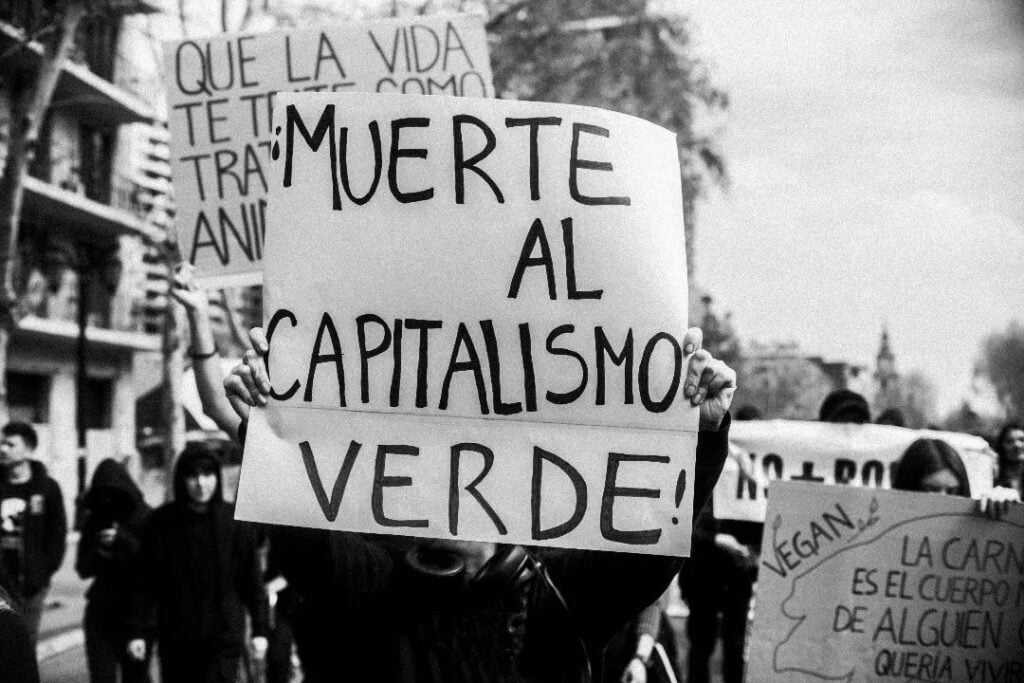 Concentration that began at 2:00 p.m. from Plaza los Heroes, cutting the south road of the mall in an eastern direction, breaking into the comfort of the rotten citizens with a wide display of anti-speciesist propaganda, expressing slogans of struggle through canvases, posters , scratches, pamphlets and shouts against all forms of exploitation validated by this murderous society.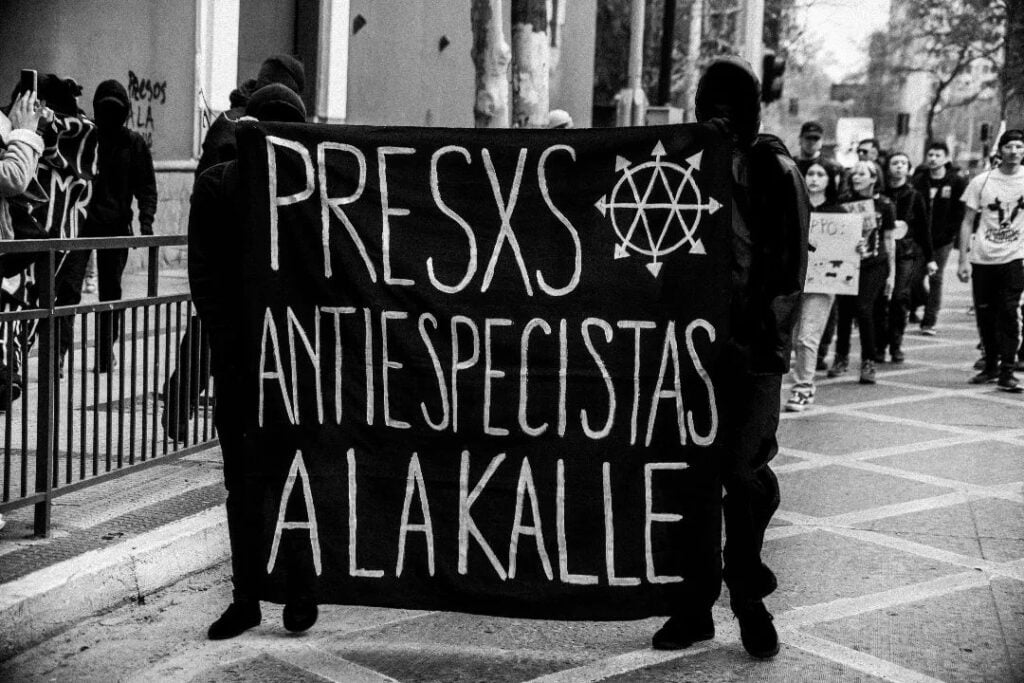 As always, the journey was escorted by the state's henchmen, who this time did not try to break up the protest. Moment taken advantage of by individualities related to chaos and sabotage who, without anyone's permission, made their multiform actions flourish.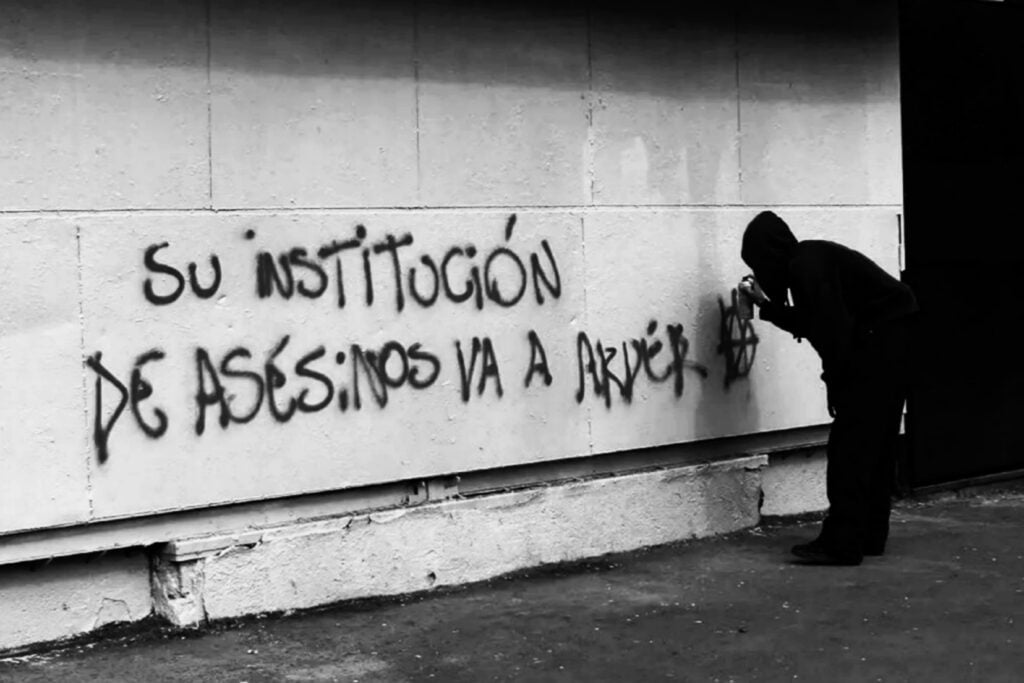 During the tour there were various gestures of solidarity with the 4 companions of the Susaron case, who were raided on November 4 by PDI lackeys, serving more than 10 months kidnapped still in the capital's prisons awaiting trial, accused of the arson attack against the disgusting meat company on September 19, 2022.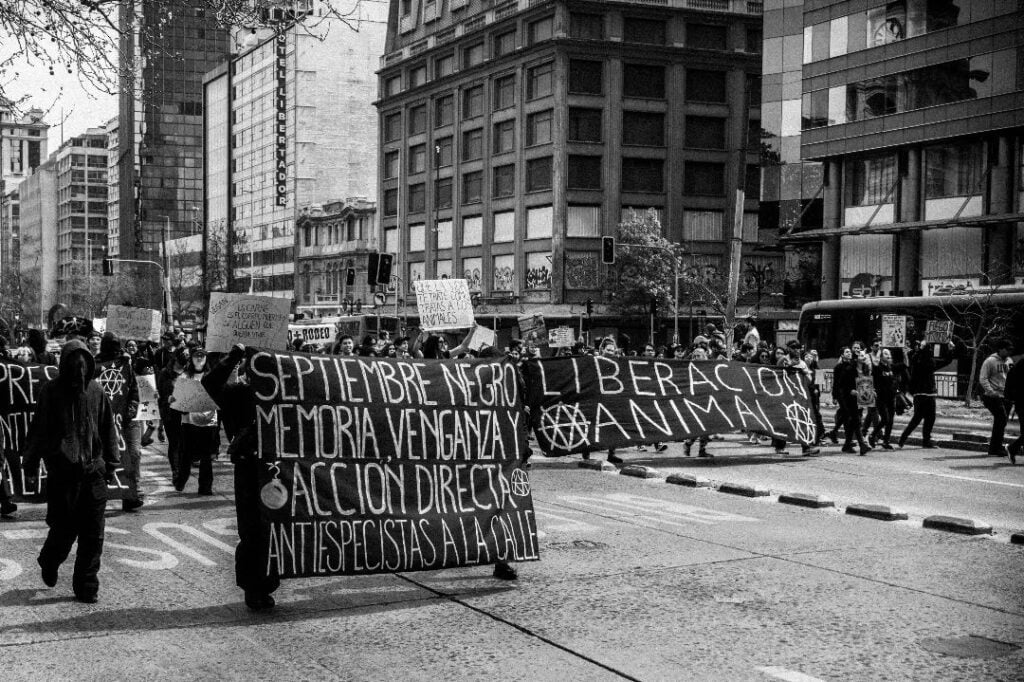 Arriving at Plaza Dignidad, there were provocations by the Boric police, shouting threats through the loudspeakers in their armored cars, which were stoned by the group that continued to inconvenience and cut off traffic for as long as possible and then ended the march. no arrests.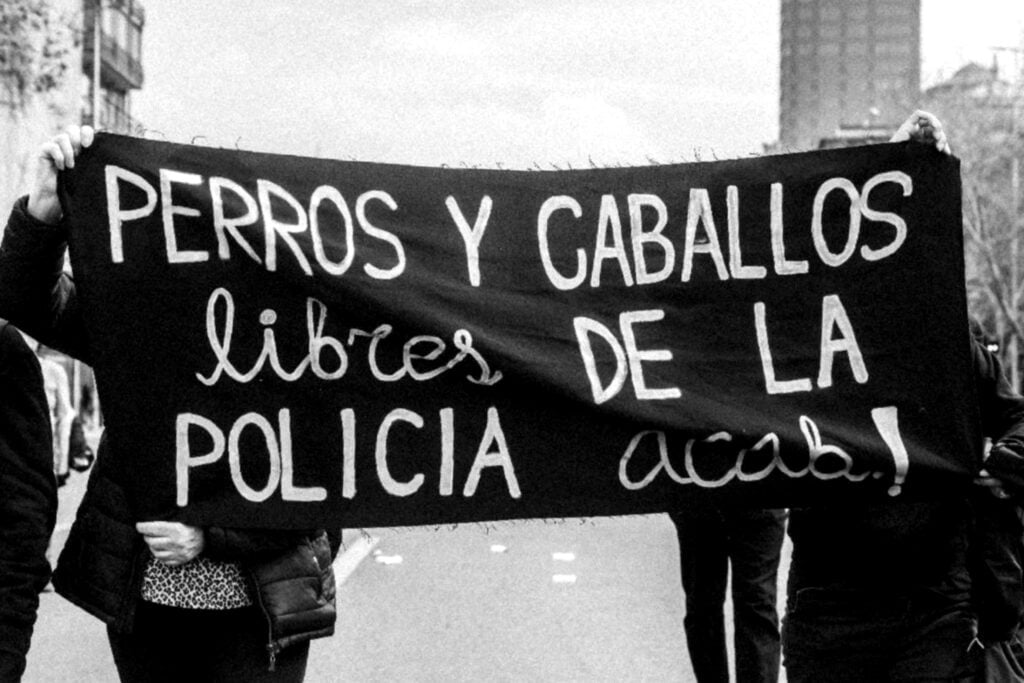 Nothing to celebrate in this month full of blood spilled by all the torture and murders committed in the name of the country and its vomitous speciesist traditions.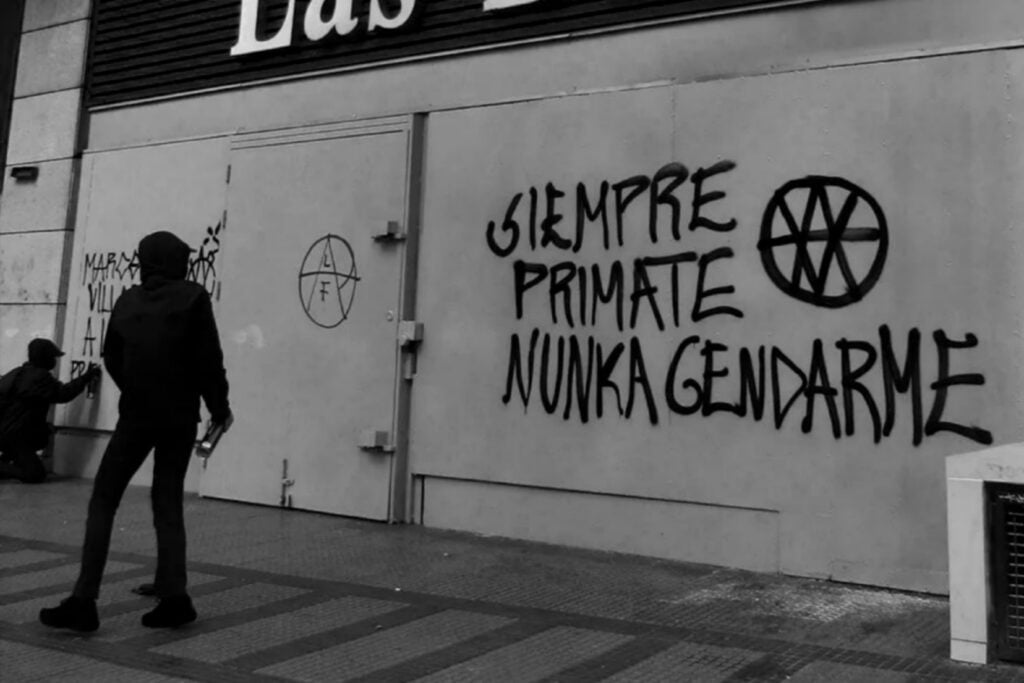 Animal, human and earth liberation."