3rd July, USA.
via: Scenes From the Atlanta Forest.
"Good Morning Keith Johnson,
How did you sleep last night? Did you rest well knowing you are responsible for destroying a beautiful, life-giving forest forest in order to build a death-bringing facility? Brasfield & Gorrie, the company for which you are the Eastern Regional President (bosses burn in hell), has already torn apart one of the last lines of defense against climate catastrophe and the largest green space in a Black neighborhood of Southeast Atlanta. You've decided to build a cop city that will produce brutal state violence. You've occupied sacred Mvskoke land and are working with the killers of Tortuguita in order to enable their repressive and murderous regime. B&G claims to live by the Golden Rule, and if we're truly following this moral framework, what fate do you deserve?
I imagine you woke up early this morning and made a cup of coffee. As you looked out the window, something unusual caught your eye. You opened the back door to investigate and the stench of rotten fish and dirty motor oil hit your nose. To your dismay, blood-red paint has been cast around the pool, dripping into the water and mixing with the oil concoction, destroying your fancy little filter. There is blood on your hands (and you won't be able to wash it off with that nasty pool water). At this point, I imagine feelings of anger and fear began to rise, which grew overwhelming when you saw the words, "COP CITY WILL NEVER BE BUILT," "DROP THE CONTRACT," and "YOU CAN'T HIDE," emblazoned across your property. But you didn't need the words to know what this is about and these feelings are surely nothing new. We know things haven't been feeling great in the office– you're losing money, subcontractors are upset, there are fractures everywhere the cop city project, and all that weight and precarity is on your fragile shoulders. Each time you think of us or see the reminders we left you, remember this is your own doing. You can make all this stop by dropping the Cop City contract.
There are a couple more surprises in store for you, but we don't want to spoil them. Maybe it will be your daughter who sees the damage first instead, but we won't feel bad. Mary Grace Johnson works for the same awful company that you do. Seems like rancid vibes run in the family.
See you next time!
P.S. To our beloved comrades– the fight is not lost. While we have not yet taken back Weelaunee People's Park, the forest is with us. For every cowardly security detail shining their lights into the night, there are ten trees providing us with revolutionary darkness. Take to the shadows, no matter your experience. There's a stinky prank hiding in the back of your mind and you just have to start sniffing 😉
Xoxo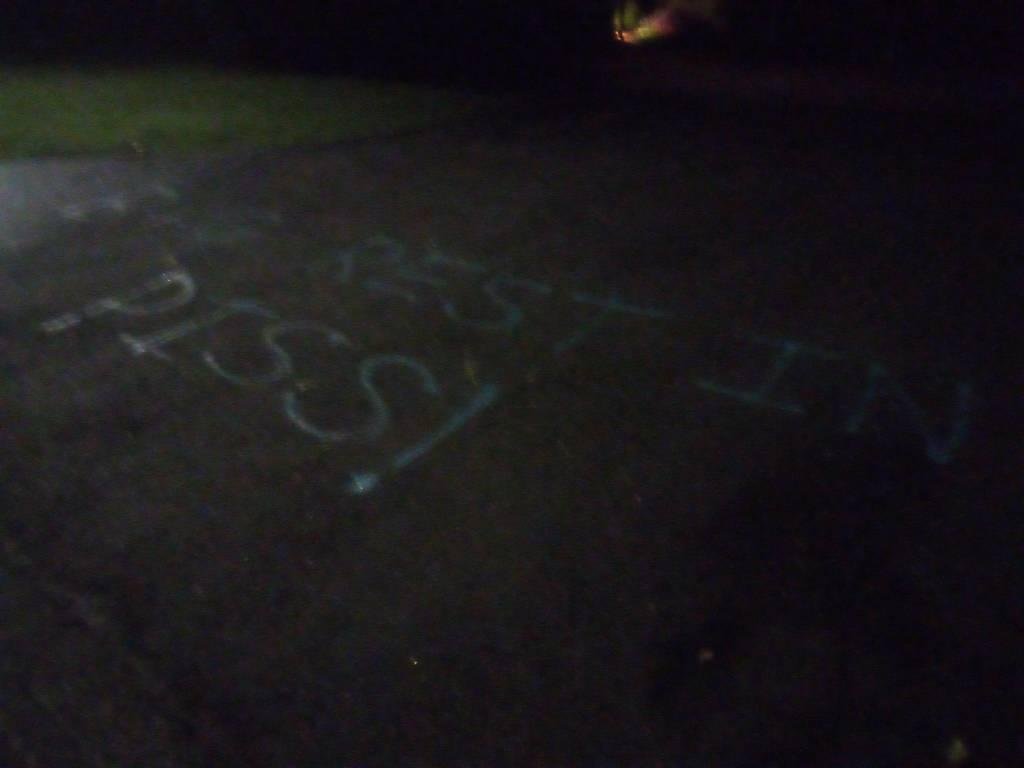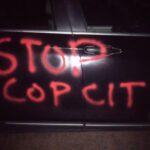 (Not pictured: the useless security guards pointing their headlights at said driveway where painting occured)"