An anonymous contributor has sent a fundraiser text relating to Strefi Hill. Donate if you can, and share the word if you can't!
"Our opposition to the constant repression and the attempt by investors to loot the area character of our neighbourhood is a daily struggle. In their efforts to destroy the character of our neighbourhood, to kick us out of our homes, to ban us the access to the now-occupied, green and public spaces, we respond with our daily presence and action in the neighbourhood where we live, work, get politicised, organise and develop our relations.
Our goal and vision is to keep the character that we ourselves have given to our neighbourhood for years now, to keep Strefi Hill accessible to every being, human and non. We don't accept any other version of the Hill, other than the one of a public space, that is precious for us all, for the countless species of plants (rare or not) that grow in it, for its turtles and the dozens of birds that live on its trees.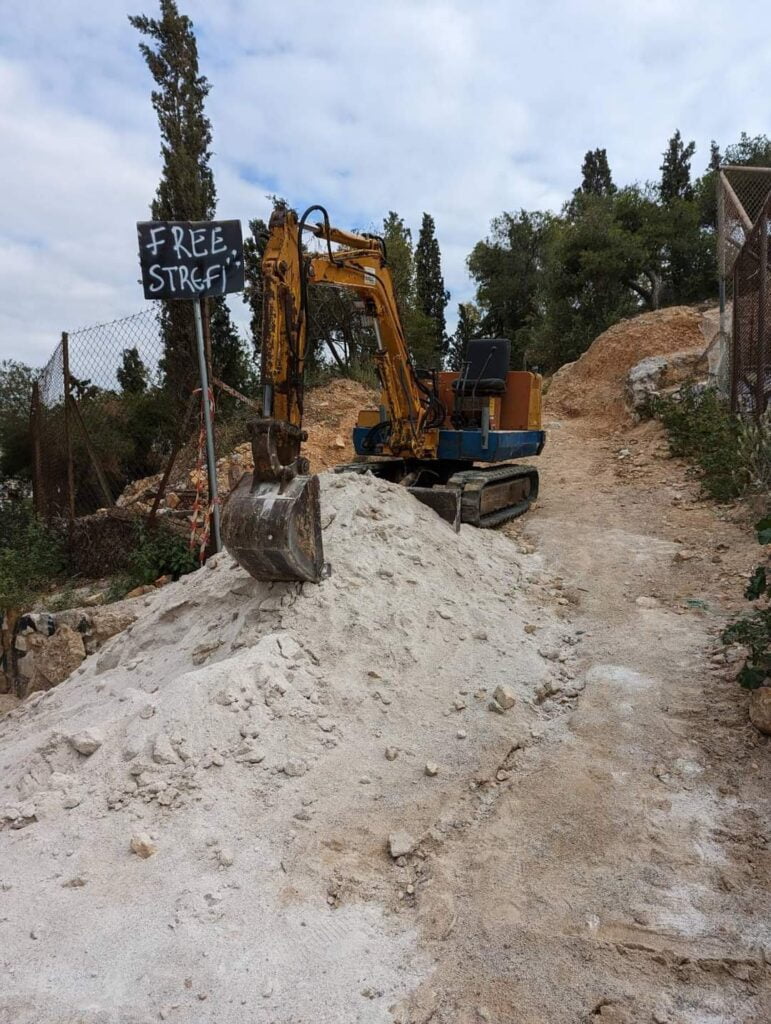 Our interest is the liberation from the system that feeds repression and exclusion, for our lives to be as free and wild as possible, as close to nature as possible, as open to relationships as possible.
The Open Assembly for the Defence of Strefi Hill is starting a crowdfunding campaign for the financial support of the struggle for Strefi.
The exorbitant costs for legal actions against Prodea Investments, the arrests of our members and the frequent mobilisations are strangling our struggle. For our propaganda activities (newspaper, posters, events, materials, announcements) and to cover legal costs (appeals against Prodea and the Municipality, arrests of its members) we need to cover 5000 euros.
We call on you to financially support the common struggle to save Strefi Hill, Exarchia and their history from the most brutal and coordinated attack the neighbourhood has ever experienced.
STREFI HILL WILL REMAIN FREE, IT WON'T BECOME ANYONE'S OWN PROPERTY
Our campaign in English, Greek, Italian, French, German
https://www.firefund.net/savestrefihill"