In the fight to defend the Atlanta Forest, people are still sitting in jail. Some of them would like public support, here are their names and addresses, but please read below to get specific information on how to send letters! Some prisoners can only receive letters on prepaid postcards that are only accessible in the USA, so if you are writing from abroad, we have listed one person who can receive paper letters just below the images.
For donations and economic support, donate to the National Bail Fund
For more info about the movement, visit Defend the Atlanta Forest or Scenes From The Atlanta Forest.
When writing people please use their chosen name in the letter, but address mail exactly as the address is listed.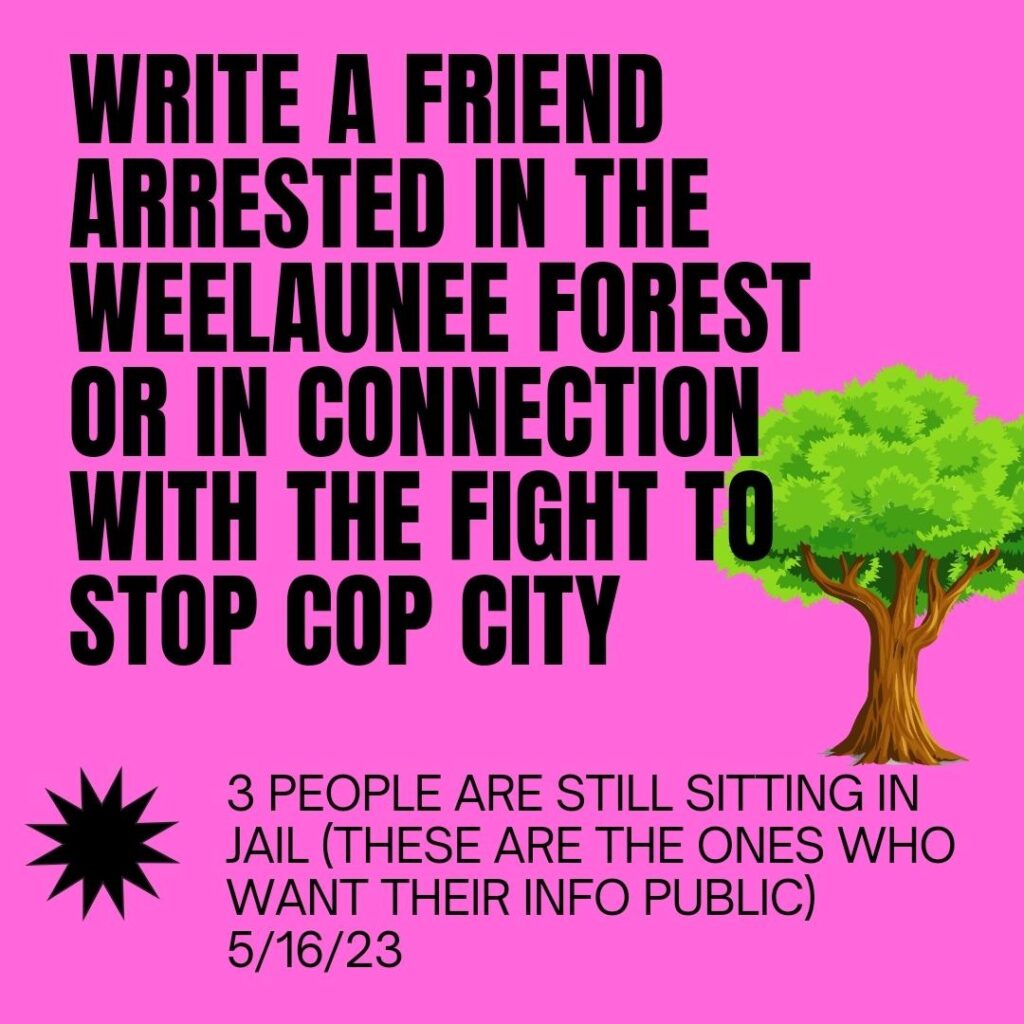 People who can accept any letter type or length:
pen and marker only
mail is scanned digitally to jail
mail takes about 3 weeks to arrive
Charley (they/them)
ADDRESS:
JAILATM.COM BARTOW COUNTY JAIL
CAROLINE TENNENBAUM #376204
925B PEACHTREE ST NE
BOX 2062
ATLANTA , GA 30309 USA
People who can only accept usps postcards:
premetered usps postcards (buy from a US post office or from usps.com)
no alterations
blue or black ink only, sometimes drawings get rejected
Luke
ADDRESS:
LUKE HARPER X2312491
DEKALB COUNTY JAIL
4415 MEMORIAL DRIVE
DECATUR, GA 30032 USA
Victor
ADDRESS:
VICTOR PUERTAS X2312485
DEKALB COUNTY JAIL
4415 MEMORIAL DRIVE
DECATUR, GA 30032 USA