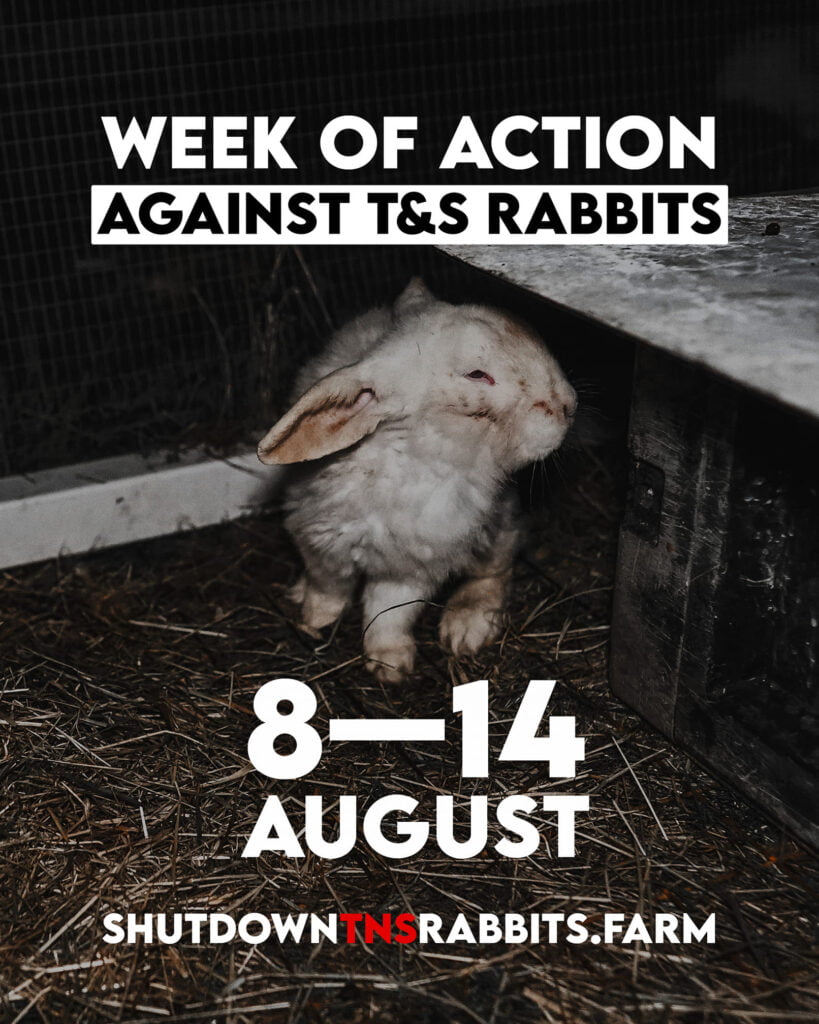 Shut Down T&S Rabbits has been throwing blow after blow to T&S Rabbits, a fur farming enterprise in the UK that uses a loophole in the fur farming prohibition laws to exploit rabbits and sell their skin for huge profits.
The campaign launched a few months ago and they've shut down multiple planning applications in multiple locations, closed down one of their farms and is now tackling the last standing farm owned by the company using pressure campaigning as their main tool to success.
They have published a new website that exposes businesses associated with T&S as well as addresses from everybody involved. They have a page where they've published all the undercover footage they have gathered during the campaign, and a week ago they announced a week of action against T&S Rabbits.
From UA, we want to support their fight against the rabbit farm and we are joining their call. From wherever you are in the world, you can join the week of action (8th to 14th of August). If you do not have targets nearby to organise a demo, do a banner drop, or maybe go protest outside your nearest fur shop in solidarity with the campaign!
If you take action in solidarity, contact Shut Down T&S Rabbits through their socials or email so they hear about your actions. Find all the info here:
https://shutdowntnsrabbits.farm
There are many tactics that people can use, and the only way to win the fight is to try them all. What will you do to help those rabbits?
SOLIDARITY IS OUR BIGGEST WEAPON!